Looking for an easy homemade nontoxic paint for your little one to be creative? Well, look no further! We experimented with several types of homemade paint and below are our favorite recipes!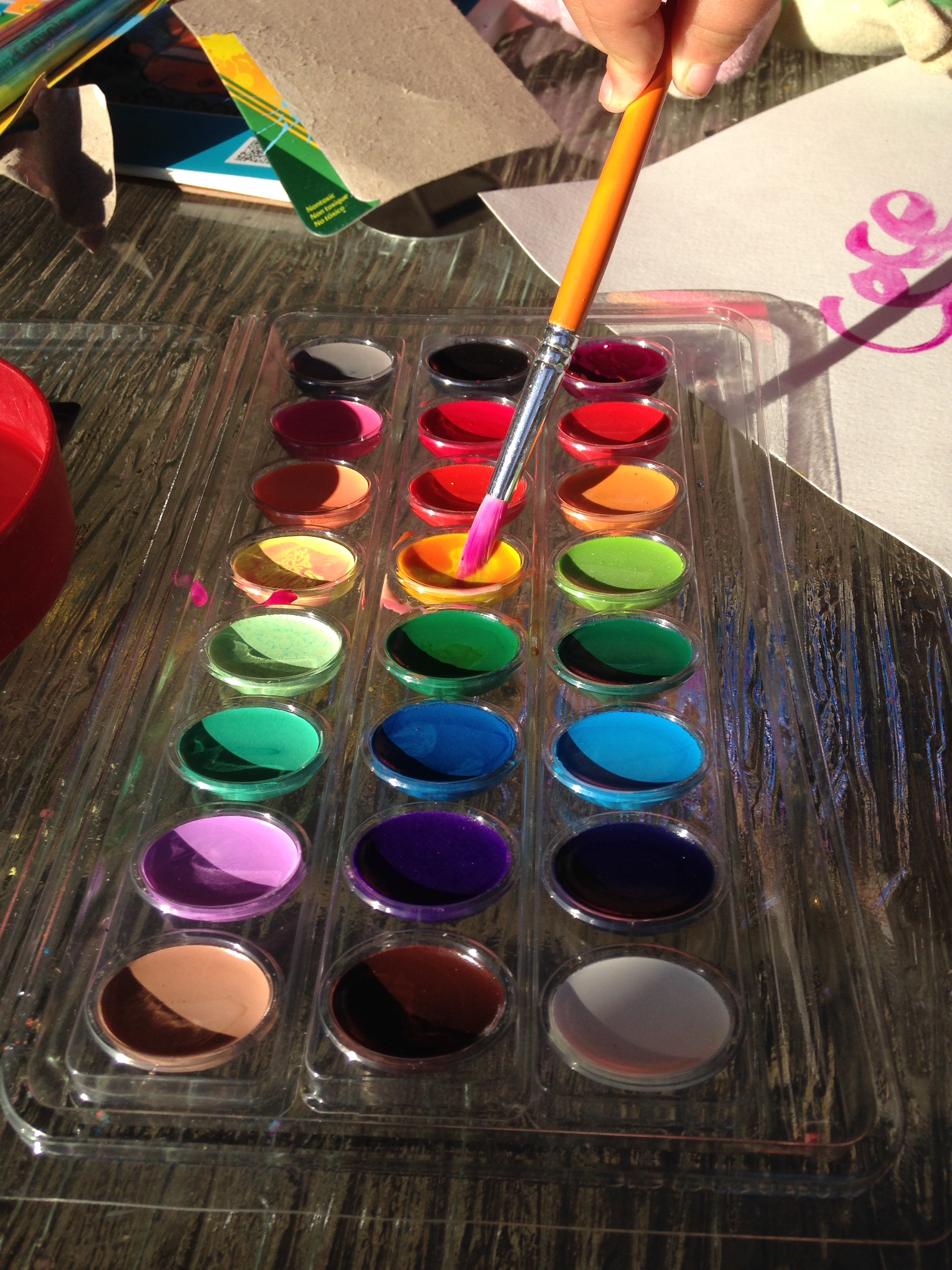 Kids of all ages love painting! You can have your little one finger paint, use brushes, sponges, or even potatoes!
So we started off making completely edible finger paint with only a couple ingredients!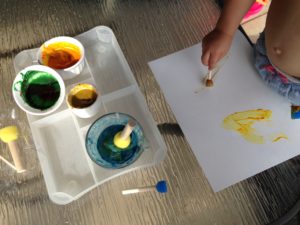 Here is what you will need: (this makes enough for about 4-5 different colors depending on how much you want for each)…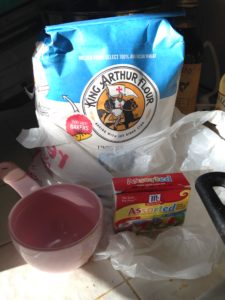 1 cup water
1/2 cup of flour
extra water to thin out
food coloring, watercolors, or natural colors such as beet, carrot, tumeric
Instructions: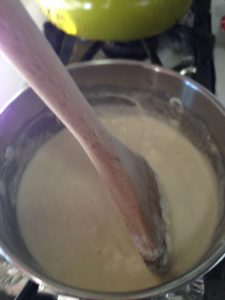 Place pot over medium heat and pour flour and water into pot and continuously stir the ingredients until it becomes a thick paste.
Take the pot away from the heat when it no longer sticks to the sides
Add cold water to the blob until it reaches the consistency you like and place the amount you desire into separate bowls to color.
Add food coloring, watercolors, natural colorants such as beet or carrot juice, turmeric spice
These can be enjoyed right away or stored in the fridge!!
This paint works well for fingerpainting or sponge painting. You can also use brushes but as you see in the photo, the colors come out thinner and lighter than traditional paint. The color dries on without fading. We used the paint several days in a row.
And who doesn't love watercolors? The problem with watercolors is that the colors can mix and you only get very small amounts of each color. However, this can all change with homemade watercolor paints!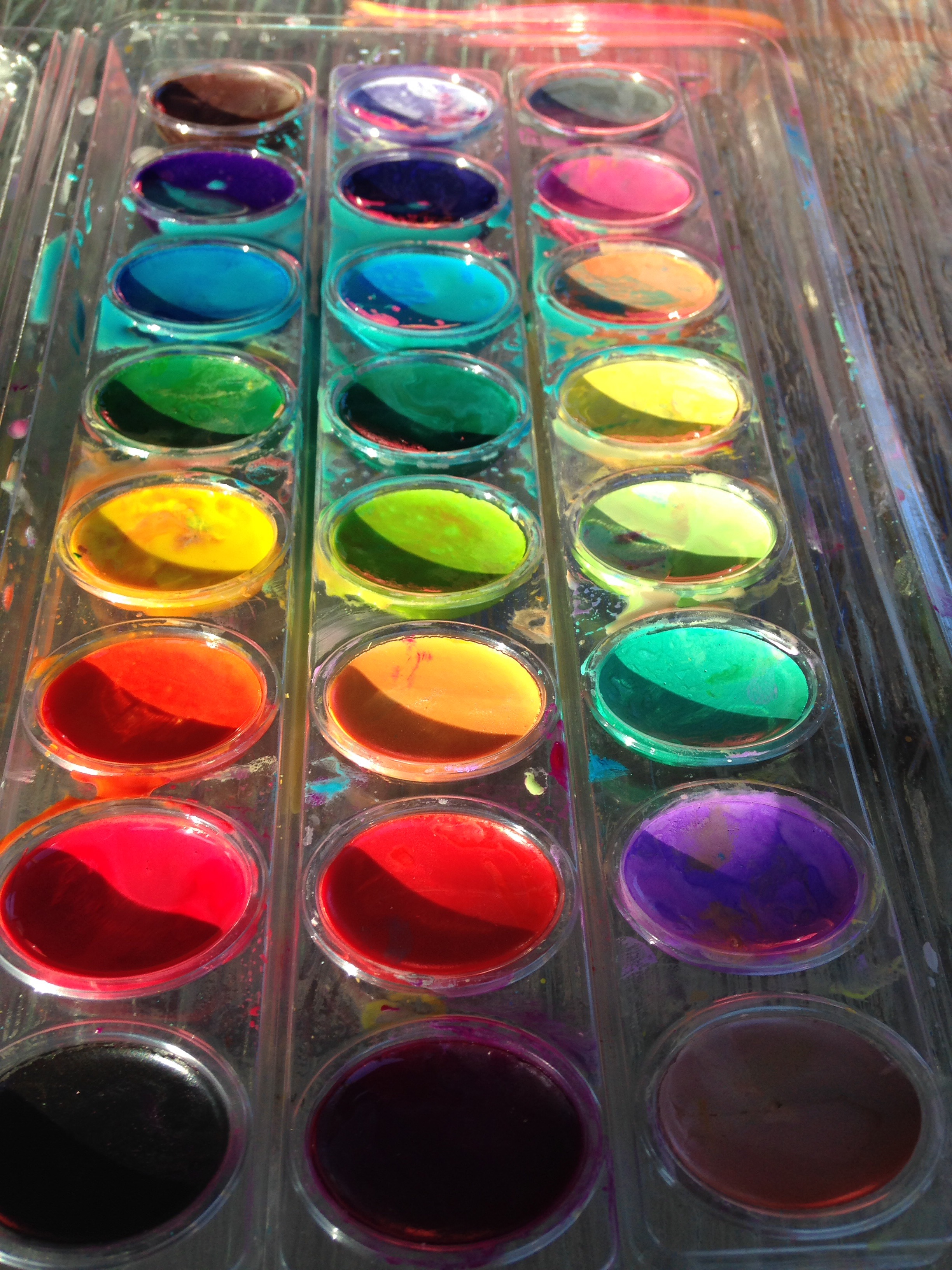 tbsp. baking soda
2 tsp. white vinegar
1/2 tsp. light corn syrup
2 tsp. corn starch
food colors*
containers for storing paints*
something to stir with (toothpicks)
You can use a muffin pain, disposable cups, egg cartons, or any other container that you aren't going to use for a couple days.
Instructions:
1)Mix baking soda & vinegar in a cup with a spout. I used my Pyrex measuring glass. Let the kids watch as it fizzes
2) Add in light corn syrup and stir.
3) Stir in the corn starch until well combined. (If it gets too thick, add a little more vinegar.)
4)Pour into your paint containers- not too full, you need room for the food colors.
5)Add the food colors and stir until you reached your desired color!
6) Now if you want them to harden into hockey pucks you have to let them sit almost two days! If you plan on using it right away that's fine too!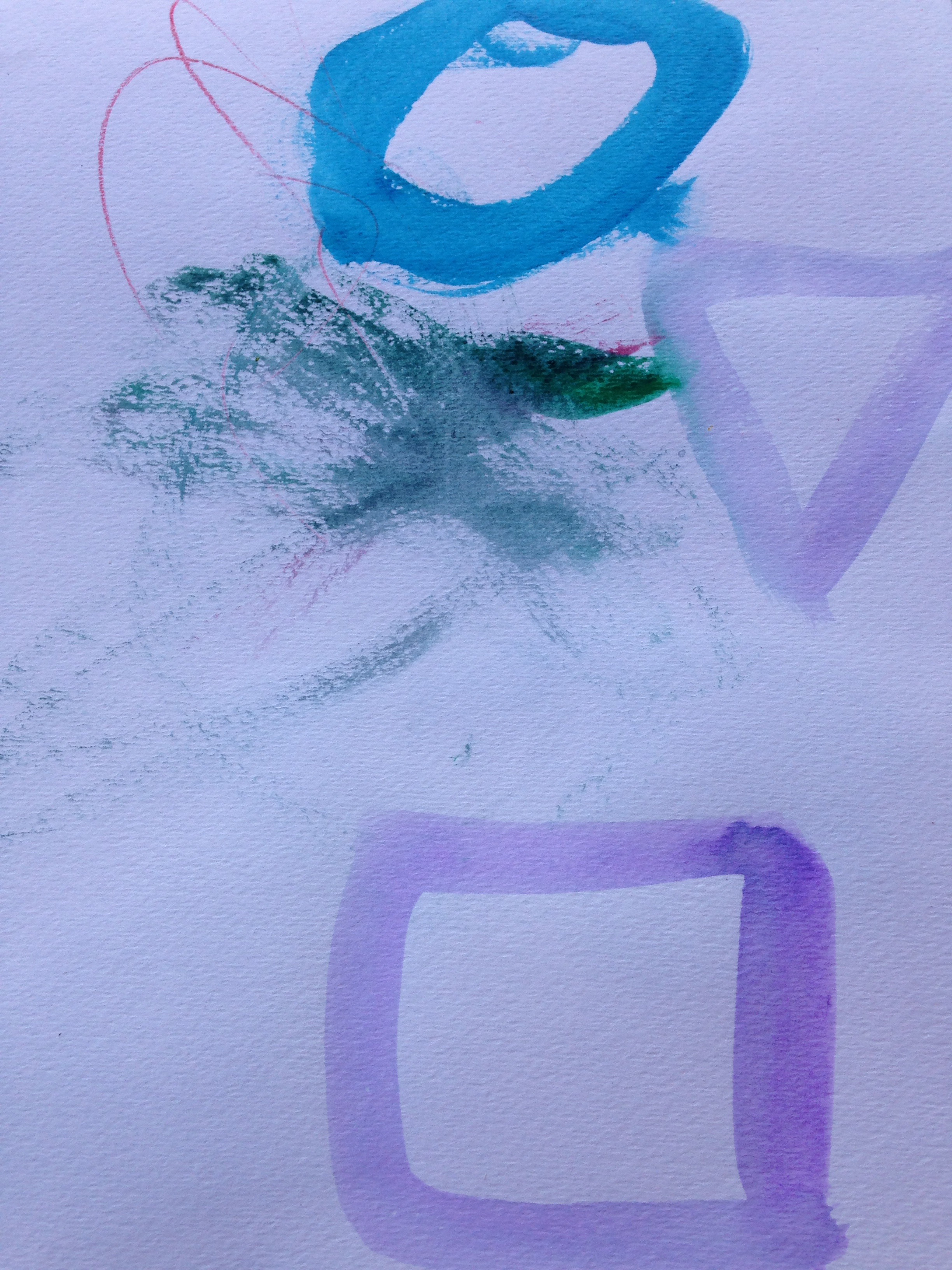 Sponges and potatoes!!
You can cut out designs in potatoes or out of sponges and dip into paint and press just like a stamp! I remember doing this as a child!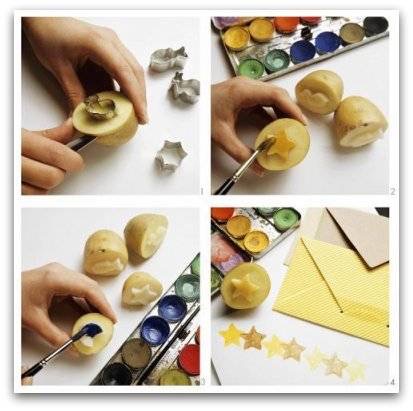 You can also use cookie cutters and paint the potato. This picture was taken from Fun stuff.
Dollar store sponges are great to cut out designs for painting!
Enjoy!
Share


Follow