Want something personal to give for Father's Day? How about something made by your toddler or even your baby? Well here's some easy ideas below (although messy!). Also, you can use these for birthdays and other occasions!
Handprint ideas: these are easy to make for any age! Just make sure you use waterproof nontoxic paint!
This was an easy one I made with my daughter and sons participation. My daughters handprints and my sons footprints!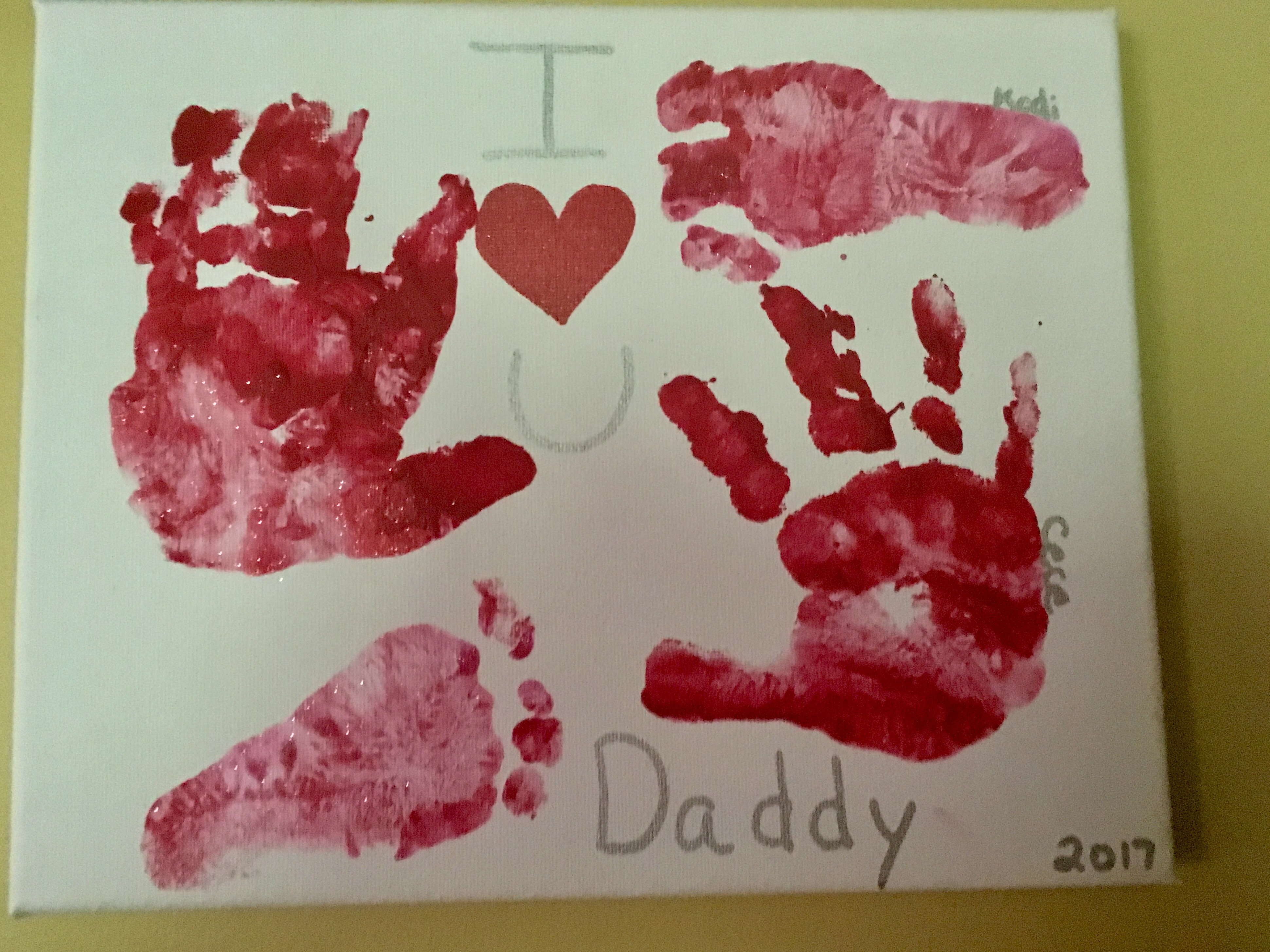 I bought nontoxic paint and a pack of canvases at my local craft store that were on sale! I used fabric marker on it! I dated it and labeled with the kids names.
I made the next two pictures for Father's Day for my dad and father in law. My little ones went crazy with hand and footprints and then I put some pictures up on it and wrote a special message.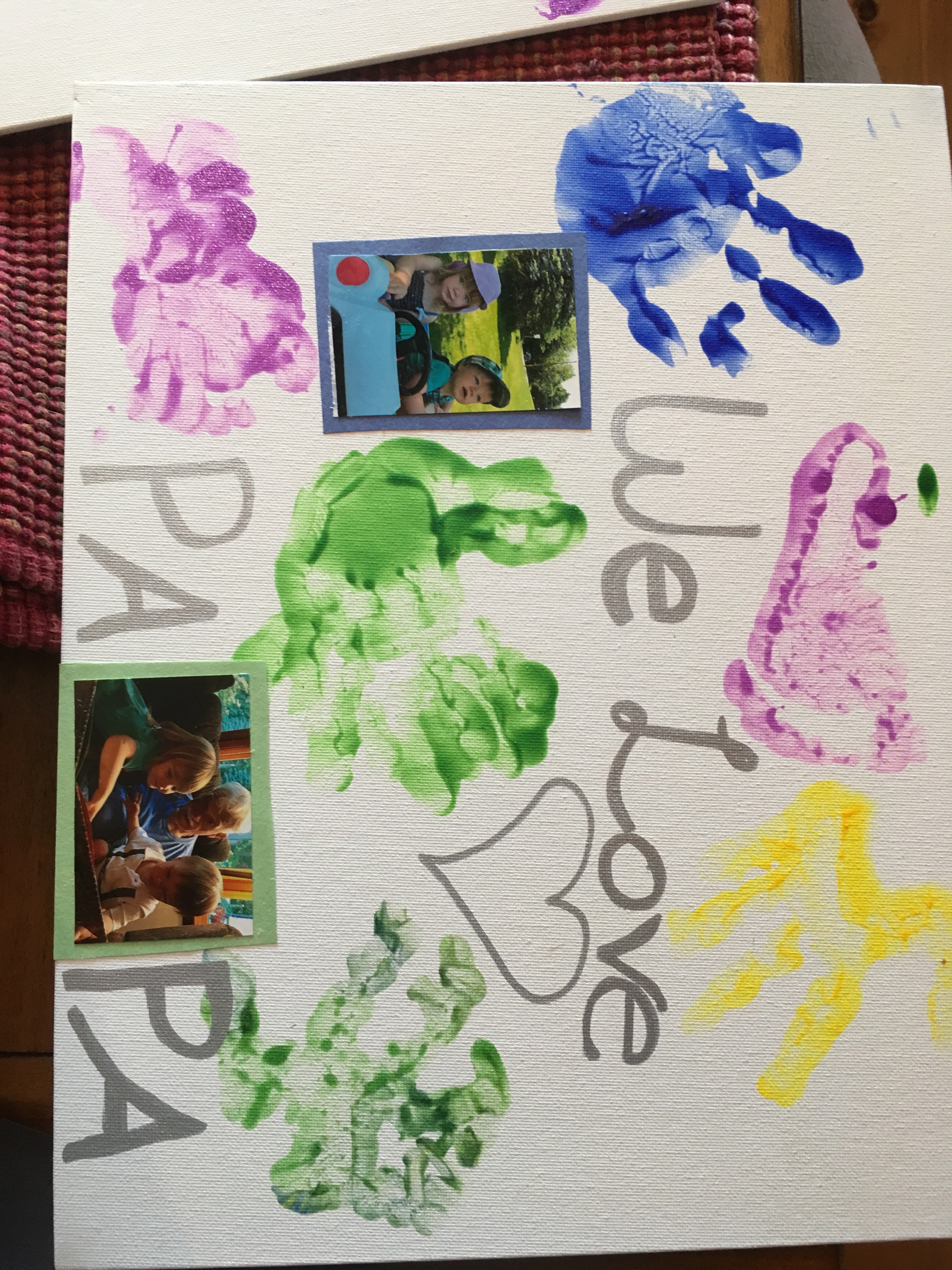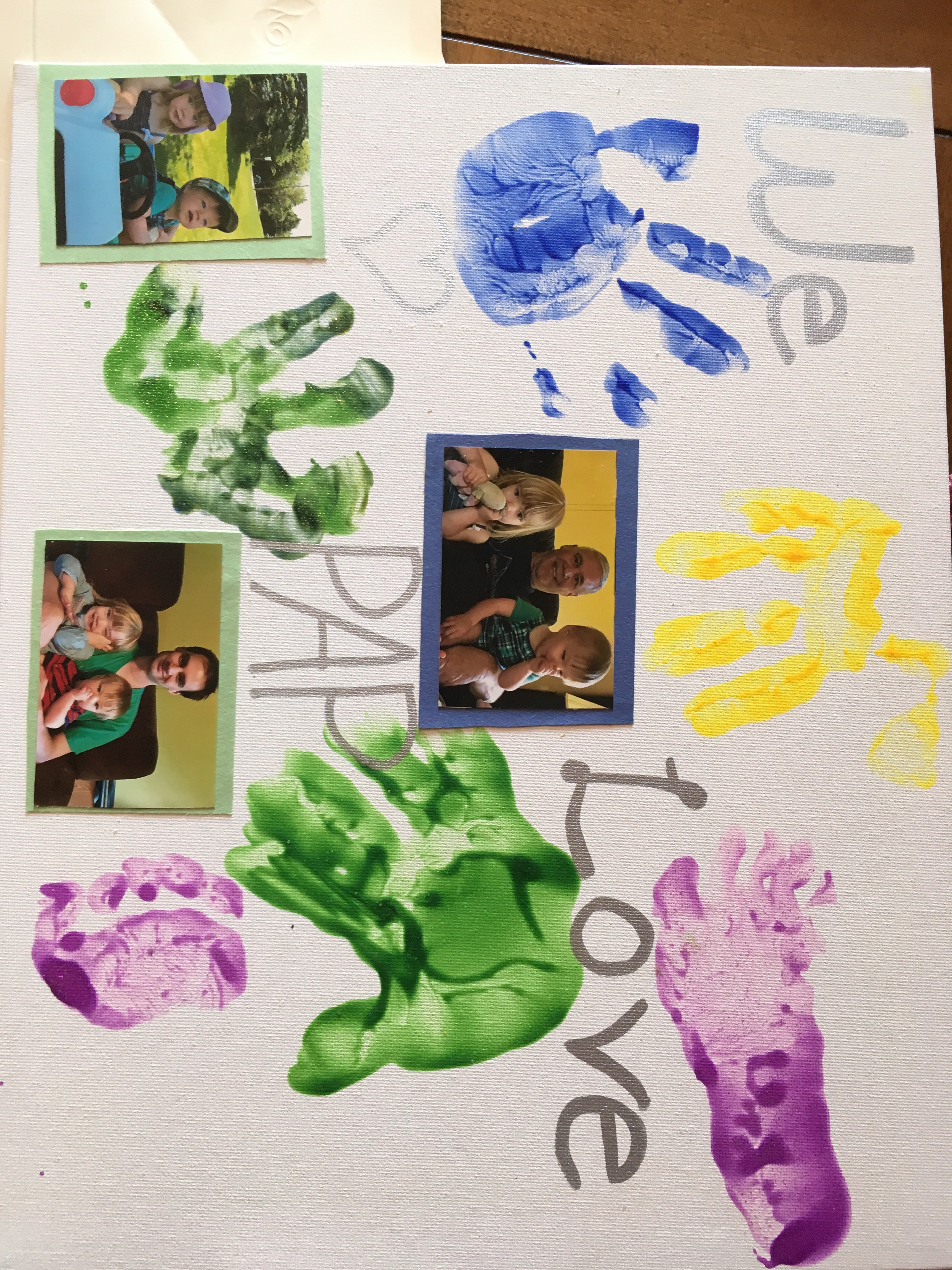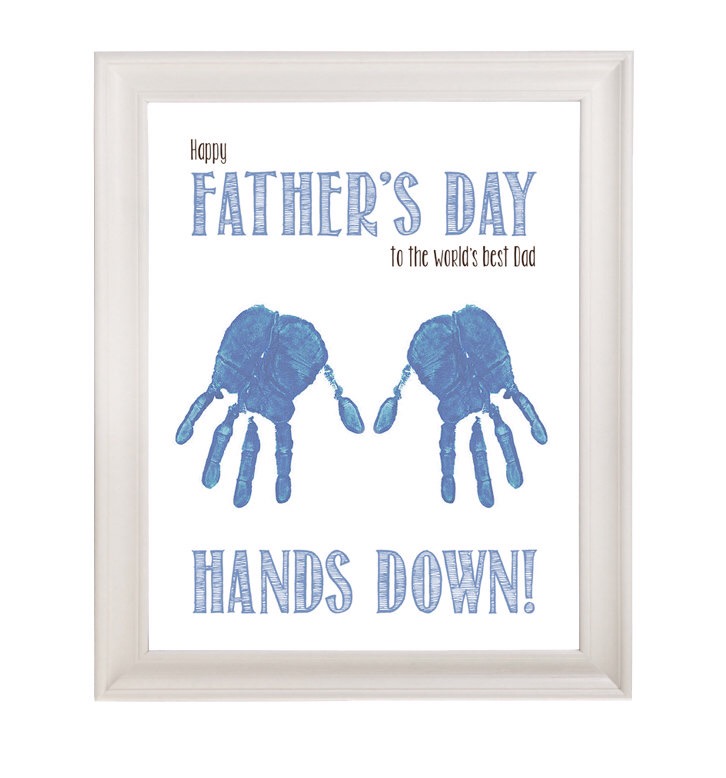 https://www.etsy.com/listing/152950937/fathers-day-printable-fathers-day-gift
This is a picture from an Etsy site for 2.00 you can get the template. Or for free make your own!!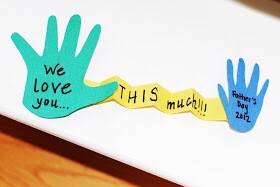 Here is a Father's Day card that you can make using construction paper, scissors, glue sticks, and marker! For all the directions visit 1Here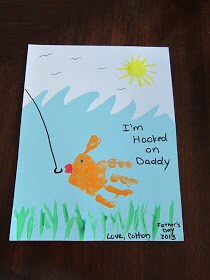 This one is very cute and perfect for all the fishermen dads out there! Easy to do in a jiffy! Check out the tutorial Here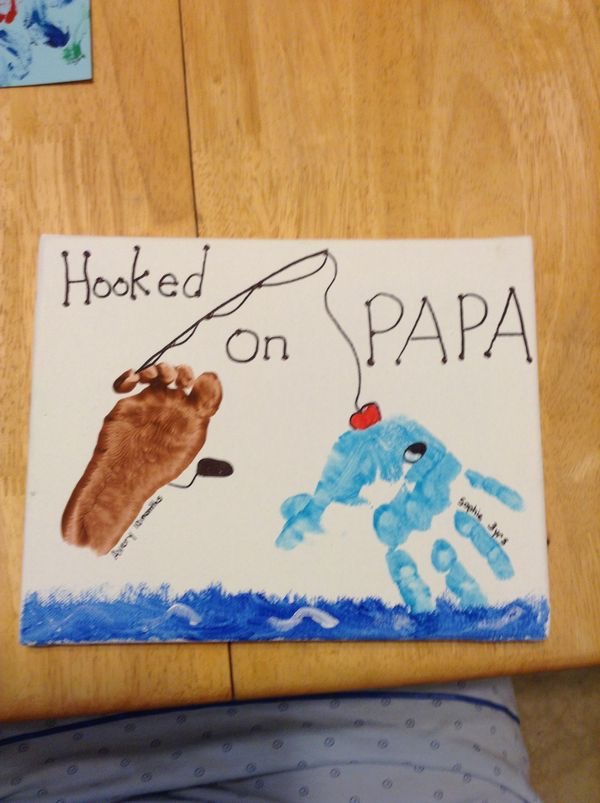 Here's a variation. SourceSource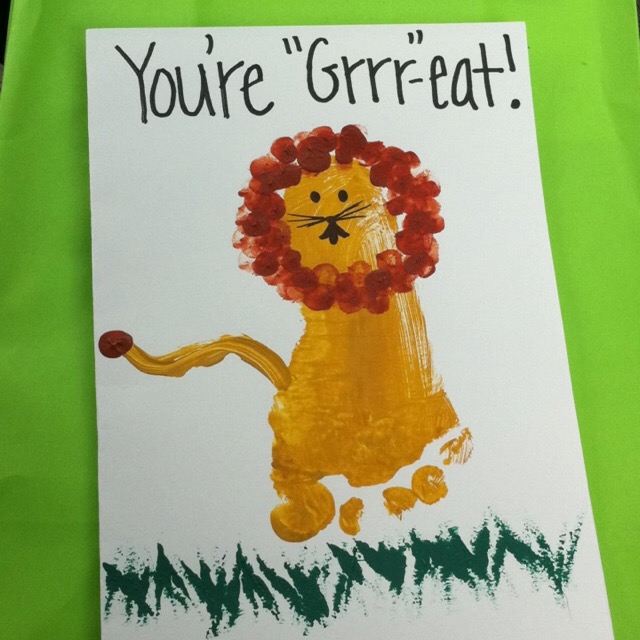 This is creative and you can use both the footprint and fingerprints! Source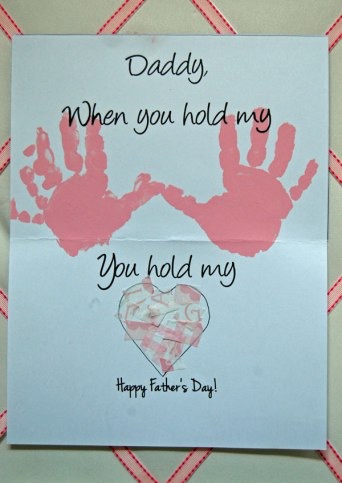 This tutorial is for a card, but it would make a wonderful canvas as well. Tutorial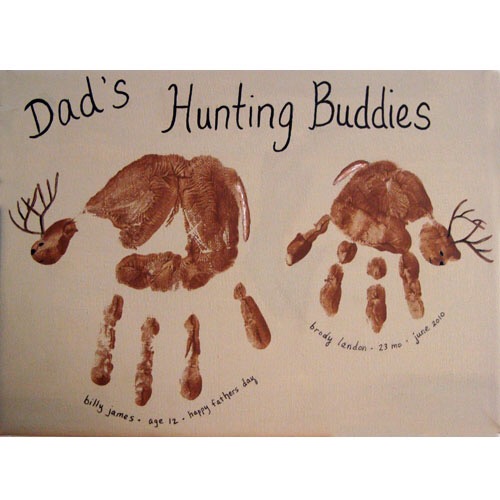 For the hunter in the family. Source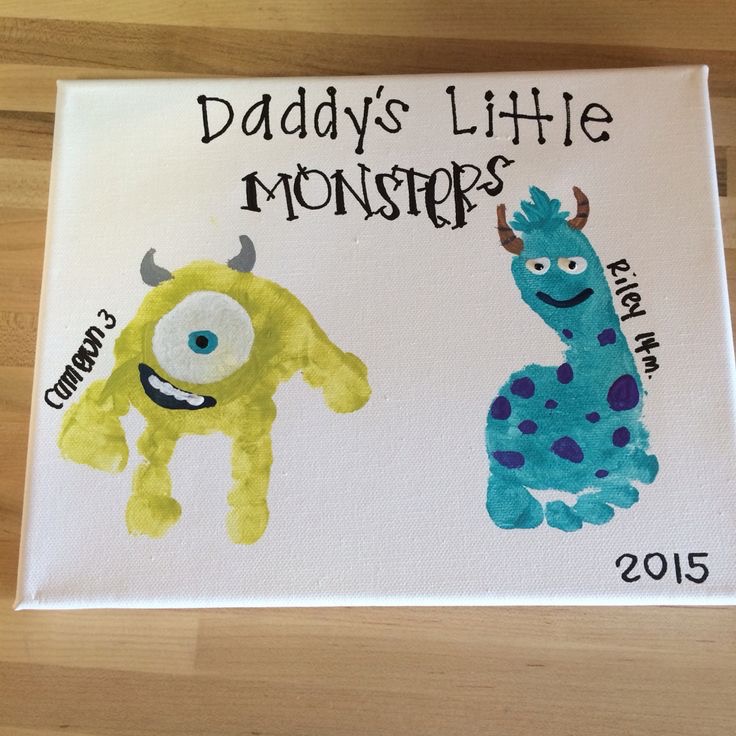 Love this one too! Monsters
You can really make any animal you want just get creative and have fun!
You can also do the traditional handprint or Footprint to hang on the wall. You can buy a kit at any craft store, or make your own.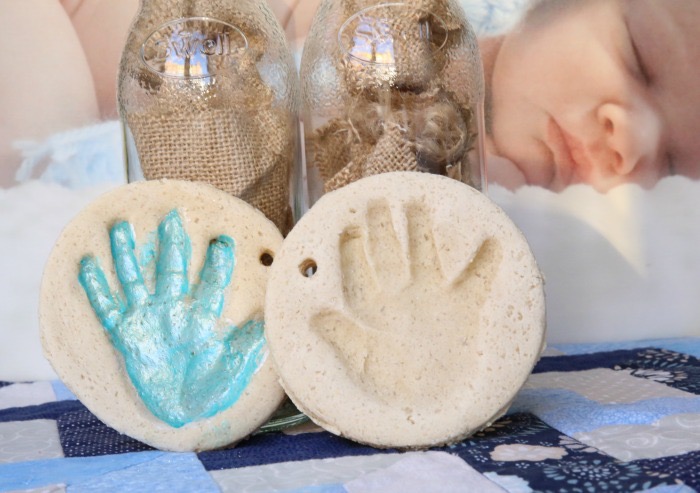 Here's a free tutorial Here
Enjoy and have fun! Happy Father's Day!
Share


Follow